Energyboost | Sugarfree | Absorption within 10 min
One gum contains 40 mg of caffeine. By comparison, a cup of coffee contains between 40 and 150 mg of caffeine.
This product contains 6 bags with 10 gums each.

Properties
1 First Energy Gum contains:
Product description

First Energy Gum is the superhero of the chewing gum world! Within 10 minutes, you are provided with an unbeatable energy boost that helps stay alert. Instead of a cup of coffee or energy drink, take two First Energy Gums for a sugar-free and long-lasting energy boost.

The only distinction between Red and Blue Mint is the taste. Red Mint has a filling with a hint of pomegranate, while Blue Mint immediately triggers a mint explosion. Now you may be wondering what a pomegranate tastes like!? We describe it as an energizing sensation that turns into a refreshing mint experience after a few minutes. So, if you like a colorful adventure in your mouth, choose Red Mint, but if you want to taste mint immediately, go for the cool Blue Mint with its blue filling.
Nutritional values and ingredients
How to use?

Did you know that First Blue Mint works so fast, you'd almost think it had super power? 99% of the caffeine in FIRST is absorbed into the bloodstream through the cheek mucosa within 10 minutes. Therefore, you don't have to keep chewing the gum longer to feel the effect. That means you have more time to enjoy the clean energy boost and extra focus that FIRST provides. So leave that coffee and chew FIRST, the super-powerful gum that improves your day in a flash!

Keep in a cool and dry place.
Recommended amount

The effect of caffeine varies from person to person. It depends on caffeine sensitivity and body weight. European Food Safety Authority (EFSA) research has shown that the effects of caffeine are noticeable from 75 mg of caffeine.

FIRST is manufactured in Europe and has been approved by the EFSA. EFSA concluded in scientific research on the safety of caffeine (2015) that an intake of up to 400 mg per day does not pose a health risk. This is consistent with the findings of the FDA, Health Canada and the Dutch Nutrition Center.

Warning: High caffeine content (1667mg/100g). Not suitable for children, pregnant or breastfeeding women and persons sensitive to caffeine. Do not consume in large quantities. Excessive consumption may cause laxative effects.
View full details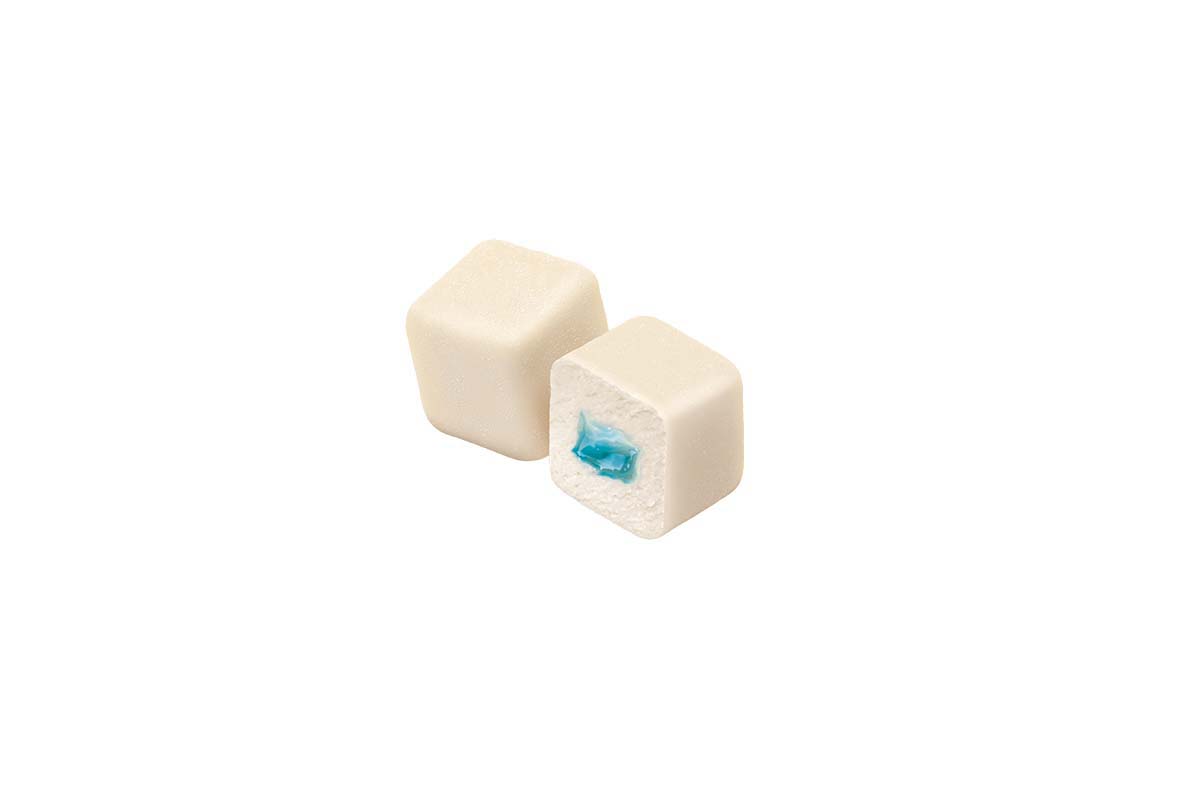 What others think
Lekker
Goede gum, fijn nu in twee smaken. Werkt wel lekker qua energie boost, ook op kantoor wel lekker ipv sloten koffie.
Thoooootje
Lekker bezig Thomas, ik ben fan.
Goed product
Heb toch die nutriscore even gechecked, maar het klopt echt. Fijn en innovatief product!